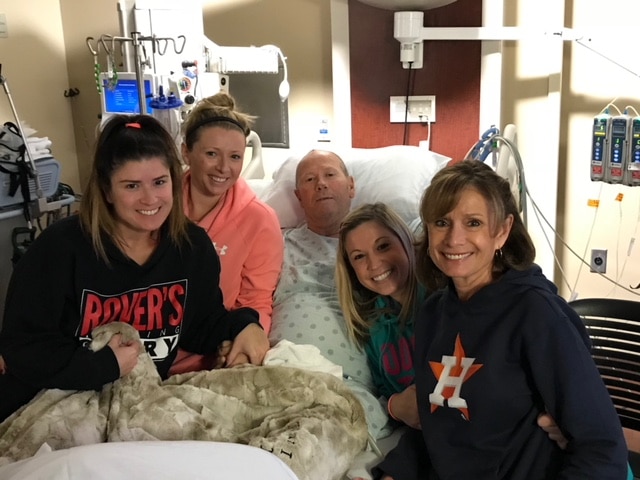 During the Houston Astros parade celebrating their first World Series title, something was terribly wrong with their first base coach Rich Dauer. No one knew it at the time, but he was suffering from an acute subdural hematoma, caused by a blow to the head when he had fallen the night before.
Dauer didn't realize he was injured and did not tell anyone about his fall. So when he started to exhibit symptoms, everyone assumed it was the result of exhaustion and dehydration. Instead, Dauer barely escaped death.
Defying all odds, Dauer has made a full recovery and is enjoying retirement (he had decided to retire before his injury) with his wife Chris at their Atlanta home. Christians, they see the hand of God in Dauer's recovery:
Dauer even offers a punchline in his story about asking Chris what God had in store for him. "I figured it out," he says. "Fortunately for the fans of New York, I didn't get the Yankees' managing job." But he and Chris, both Christian believers, talk about the role of divine intervention in his recovery. Hillman echoes their thoughts, attributing Dauer's healing to "the miracle of medicine and the miracle of God's grace."

Chris refers to Deuteronomy 31:8: "The Lord himself goes before you and will be with you; he will never leave nor forsake you." She mentions the good fortune of Randall standing nearby at City Hall to help Rich immediately, Muntz making the necessary snap decisions at Houston Methodist, Cech doing paperwork across the street on a day he otherwise might not have been at the hospital, Hillman making the three-hour drive to Houston and helping in any way he could. "I think you could see God before us," Chris says.
You can read the full story here.