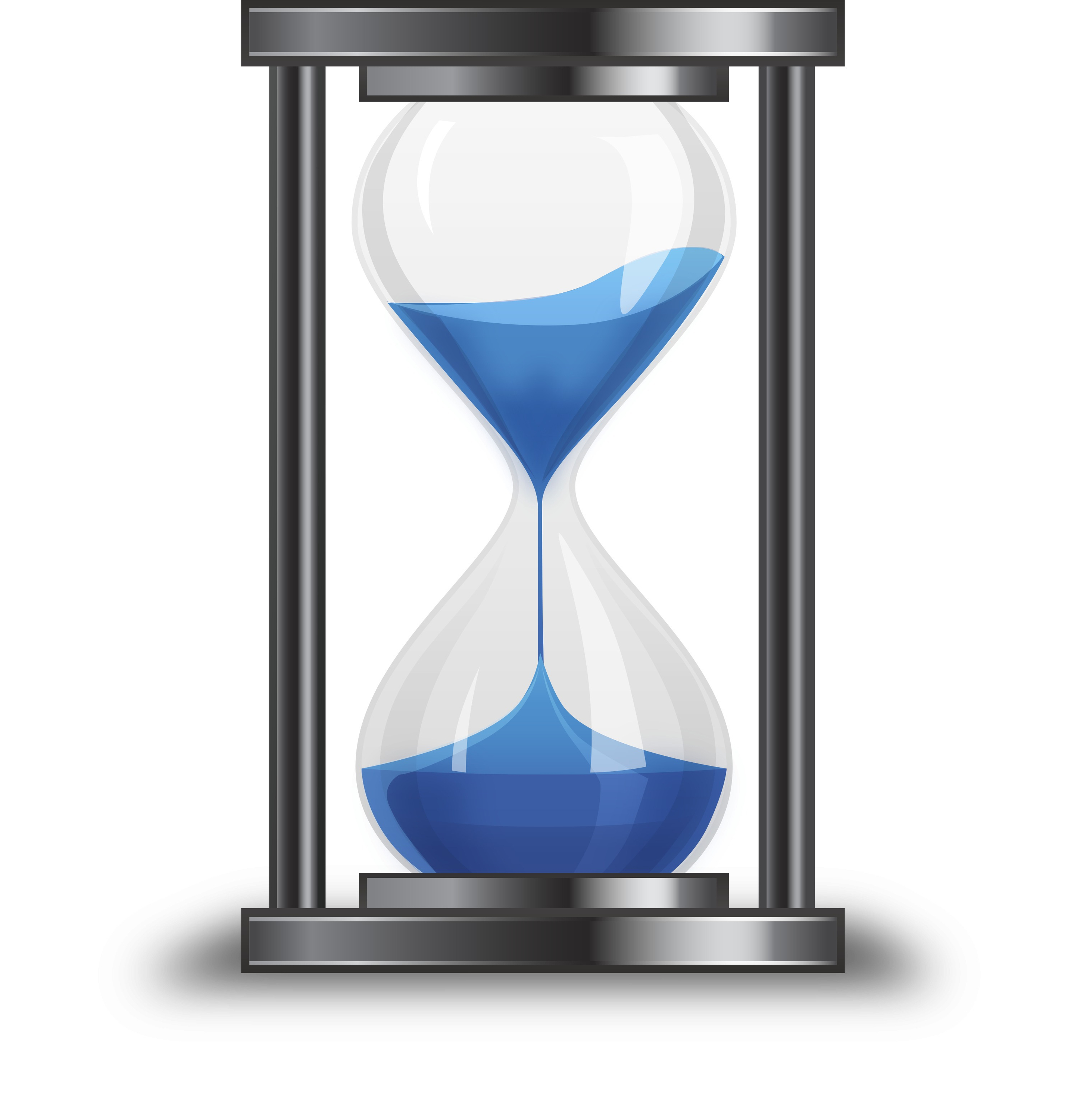 How many of you struggle with impatience?
I know I do.
I struggle with impatience at work. I have a great job and am blessed in what I get to do and who I get to do it with. Yet things don't always go my way at work. Sometimes others make decisions that I disagree with—even decisions about me.
I struggle with impatience at home. Being married and being a parent is a wonderful thing, a calling from the Lord with great blessing. But there are many challenges contained within these blessings, such as regarding managing our home and finances and parenting our son and directing his education.
I even struggle with impatience at church. I've been going to my church for 19 years. I met my wife there, baptized our children there, been taught the Gospel there, and been shepherded by many leaders and good friends there. Yet there are times the church has headed in directions I do not like, or it teaches something I disagree with.
In all these areas, and many more, I get impatient. I want the conflict to go away. But, of course, usually I want the conflict to go away by having everyone agree with me!
This points to really the greatest place I struggle with impatience—me. I am tired of my struggle with impatience. I want my impatience to go away. I want to love and enjoy those around me, not to be angry, grumbly, or dissatisfied. And I want all this to happen now.
Of course, my situation today—and I would guess the situations of many of you—is not unique. James wrote to people who also struggled with impatience almost 2000 years ago.
His audience was Christian Jews in the first century. Of course, the Jews had waited long for the coming of the Messiah. They thought their waiting had been rewarded when Christ came. But almost as soon as he appeared, He went away again, suffering death on the cross. But as He arose and went to heaven, He told them to wait, for He will return again.
And not just anytime. Almost the last words in the bible are Christ saying, "Surely I am coming soon."
But it wasn't just that they were waiting for Christ to come. They were also waiting for their present life to become better. James knew this as well. In James 1, he tells them "Count it all joy, my brothers, when you meet trials of various kinds." Notice he doesn't say if, but when. James knew, just as we do today, that our lives will contain one trial after another. It is not a question of if, but when.
And isn't this where the heart of our impatience lies? We don't always like what we have, and though we believe there is something better on its way, we want that something better now.
James speaks to us on this is chapter five.
"Be patient, therefore, brothers, until the coming of the Lord. See how the farmer waits for the precious fruit of the earth, being patient about it, until it receives the early and the late rains. You also, be patient. Establish your hearts, for the coming of the Lord is at hand. Do not grumble against one another, brothers, so that you may not be judged; behold, the Judge is standing at the door."
In some ways, just like then, today the coming of the Lord is at hand. And just like then, today we are struggling as we wait for it.
So we say, "He promised he was coming soon. Where is He?"
Peter gives us the answer:
They will say, "Where is the promise of his coming? For ever since the fathers fell asleep, all things are continuing as they were from the beginning of creation." For they deliberately overlook this fact, that the heavens existed long ago, and the earth was formed out of water and through water by the word of God, 6 and that by means of these the world that then existed was deluged with water and perished. 7 But by the same word the heavens and earth that now exist are stored up for fire, being kept until the day of judgment and destruction of the ungodly. 8 But do not overlook this one fact, beloved, that with the Lord one day is as a thousand years, and a thousand years as one day. 9 The Lord is not slow to fulfill his promise as some count slowness, but is patient toward you, not wishing that any should perish, but that all should reach repentance. 2 Peter 3:4-9 (ESV)
We see that God sees a thousand years as one day. But we are also told that Christ is coming soon. And if we fail to grasp hold of God's perspective on this, we impoverish our souls. If we fail to see how Christ's coming is near, then God himself will seem far off. His promises will seem distant. His gifts will seem as if they are for others.
The result of this will be that we will fail to know and experience God and His goodness in this life, always seeing it others' lives, but not in ours, always looking for it in the time to come, but not today.
It is true, of course, that there is something wonderful coming for us in the future. That we will be in the very presence of God the Most holy. But our mistake lies in our false thinking that this goodness that we will have in the future is not something that we can have today. When we think like this, we start to believe that God is withholding something from us.
As we fall into this thinking, we'll see it show up in our lives in many ways. One way is that our lives will become full of grumbling and judging. In fact, we will bring upon ourselves exactly the opposite of the satisfaction we seek. Our grumbling and judging become a self-fulfilling prophecy, bringing judgment upon us.
James explains this: "Do not grumble against one another, brothers, so that you may not be judged; behold, the Judge is standing at the door."
This is a warning we should not miss. But in addition to this warning, we also are provided an example of those who suffered patiently: "As an example of suffering and patience, brothers, take the prophets who spoke in the name of the Lord. Behold, we consider those blessed who remained steadfast. You have heard of the steadfastness of Job, and you have seen the purpose of the Lord, how the Lord is compassionate and merciful."
The prophets and job were blessed because they were steadfast. But where did their steadfastness come from? It came from God, whose steadfast love is compassionate and merciful. So while we can look to Job and other prophets for examples of how to wait patiently, even more so should we look to God and His "steadfast love which endures forever."
And let us not make the mistake of thinking that God is not far off. His goodness is with us even now. As James says in Chap. 1, "Do not be deceived, my beloved brothers. Every good gift and every perfect gift is from above, coming down from the Father of lights with whom there is no variation or shadow due to change. Of his own will he brought us forth by the word of truth, that we should be a kind of firstfruits of his creatures."
God is unchanging. He is as good today as He ever was, and will continue to be forever more. We are the firstfruits of His creation. He has given us the Word of truth. He has given and is giving us and will give us every good and every perfect give from above.
But not just from above. He is here with us. And it is different than in the days when James was writing.
James wrote that "the coming of the Lord is at hand." And while that is true in one sense as we await the final coming of the Lord when everything will be "perfect and complete, lacking in nothing," it is also true that Christ has already come. While He came the first time to save when he died for us on the cross, He comes in judgment the second time as He established a new world order in the destruction of Jerusalem and his taking His seat at the King of this world at the right hand of His Father.
Jesus now reigns as our King, having defeated Satan, where Adam failed to do. But, as I mentioned, He just doesn't reign from above. He sent His Holy Spirit to be with us. And he is with us today, guiding us, blessing us, and protecting us.
Friends, let us remember this. Our God, Immanuel, reigns over us and is with us. This is the covenant life he has promised us, and the life he has made real for us. One of suffering, but also one of patience. One of waiting, but also one of fulfillment, So, like those who went before us—Job, the prophets, and all the saints, let us walk in this life with patience in the Lord, for His steadfast love endures forever.
James 5:7–11: [7] Be patient, therefore, brothers, until the coming of the Lord. See how the farmer waits for the precious fruit of the earth, being patient about it, until it receives the early and the late rains. [8] You also, be patient. Establish your hearts, for the coming of the Lord is at hand. [9] Do not grumble against one another, brothers, so that you may not be judged; behold, the Judge is standing at the door. [10] As an example of suffering and patience, brothers, take the prophets who spoke in the name of the Lord. [11] Behold, we consider those blessed who remained steadfast. You have heard of the steadfastness of Job, and you have seen the purpose of the Lord, how the Lord is compassionate and merciful. (ESV)