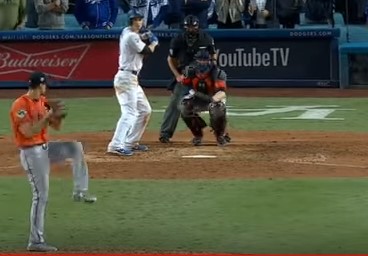 The Astros had the best offense in baseball in 2017, scoring almost 900 runs in the regular season. And they showed plenty of pop in the postseason, too; for instance, they set the record for the most home runs ever in a World Series.
Yet in the postseason, teams face better pitching than during the regular season and the offensive performances generally suffer. The Astros postseason offense demonstrated that by slashing .240/.314/.431 compared to .282/.346/.478 in the regular season. So when all was said and done, despite its inconsistency, it may have been the Astros pitching that carried them to their first World Series title.
The Astros played 18 games during the 2017 postseason. In 11 of those games, the Astros gave up four runs or less–and won 9 of them. Meaning to win the title they needed to win only two of the games where the pitching staff gave up more than four runs. They accomplished that in their amazing Game 2 and Game 5 World Series victories where they gave up 6 and 12 runs, respectively.
Here are the runs the Astros pitching staff gave up in the 11 games the Astros won on their way to becoming World Series champions:
Boston: 2, 2, 4

New York: 1, 1, 1, 0

Los Angeles: 6, 3, 12, 1
That's excellent pitching. Even with the 12 runs from Game 5 included, the Astros had an ERA of 3.00 in their postseason wins. Take out that one game and their ERA drops to 2.10. Then there is the 0.75 ERA the staff posted in their wins against the Yankees.
If the pitching had only been a bit more consistent they wouldn't have had to face three elimination games. But if that was the case, then we would have missed some of the most exciting baseball in the history of the sport.